"Life is scary! Get used to it. There are no magical fixes, it's all up to you. Nothing in this world that's worth having comes easy."
— Dr. Bob Kelso (Scrubs)
"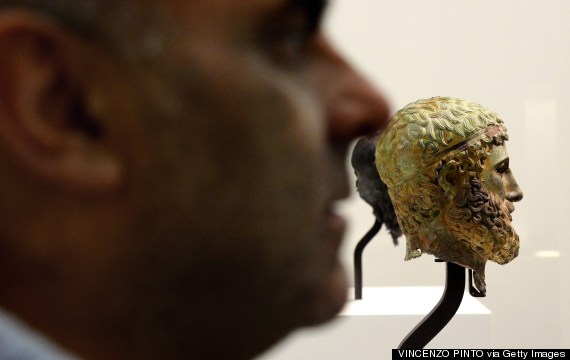 Bronze head ' Brasle ' is displayed in a renovated Reggio Calabria National Archeological Museum on January 9, 2014, together with the Riace bronzes following four years of restoration work stalled, at times, by budget cuts. The Riace bronzes, also called the Riace Warriors, two famous full-size Greek bronzes of naked bearded warriors, cast about 460-420 BC and found in the sea near Riace in 1972, now stand on new anti-seismic pedestals.
"
—
#ReggioCalabria #bronzi #BronzidiRiace